Nobody is born a Salesperson
Message from Dov – July 2018 Issue
In most cases we fall into the sales profession b
ecause of our personality trait of being a people-person. Sales training becomes an after thought to "what we think we know". We may have all the qualities necessary for developing sales opportunities,
but there is always room for training in sales to stay current. 
Have any of you gone through the pains of unsuccessful sales training? We have! We have tried sales trainings in the past that fell short of expectations. Recently, I have signed on to a rock solid sales program by Sandler Training to take a modern sales approach for our team. The program has proven results that engage prospects and exchange information in an honest, organized manner that creates a win-win for both the customer and us. Our team has set out to change their behaviors in sales and use a method of selling that actually works. We are no longer going to drag you across the finish line. We are confident in our products and services and want you to want to work with us.
Now what….

Right now we are dominating the Public Sector market with our products. Our customers are integrating our products and using them in the way they were designed. It's up to us to get this message out to show our customers ways we have helped others solve problems and gain control of their work environment.
We have been on overdrive for the first half of the year and the results are impressive. Our next six months will take us into a whole new level of business.
Don't worry – we're trained for this!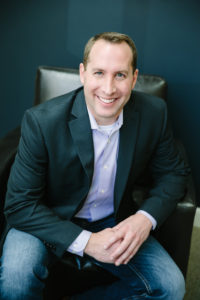 Dov Koplovsky, Owner & CEO
TAG Global Systems
Read more: TAG Lines