The 7-inch tablet is designed to be a tool for any job needing dependable performance in the field of work. The advanced security options and the availability of numerous data collection options make it expandable.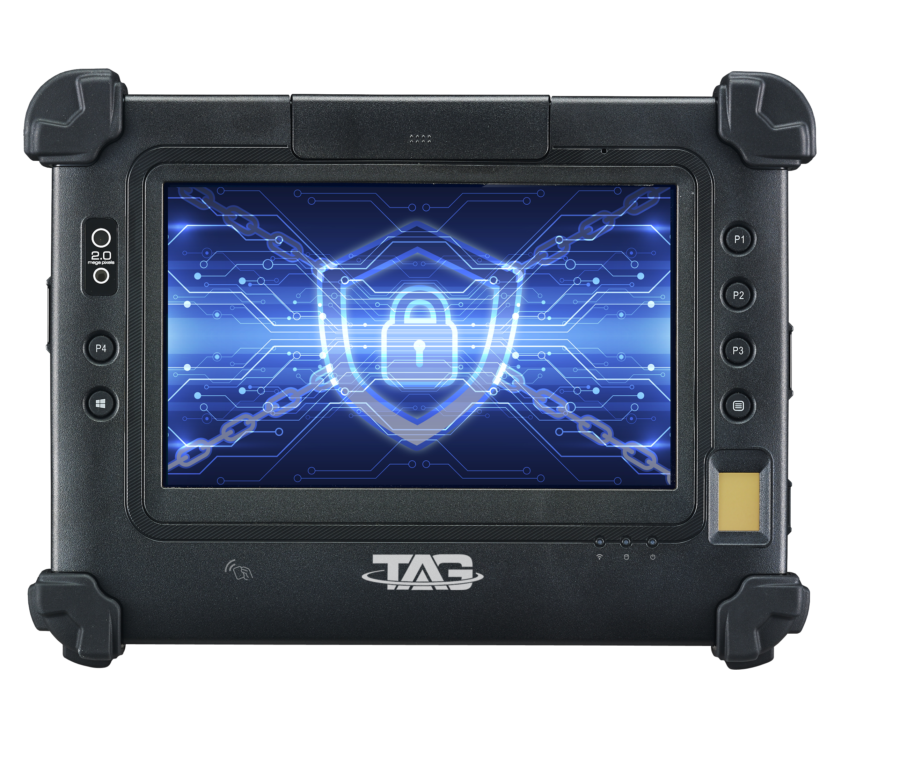 The TAG GD700 is a 7-inch tablet that's part of TAG Global System's rugged tablet line. The tablet is versatile and expandable with advanced security options to collect data with optional MRZ + MSR reader. It is well-sealed from the elements and has visible screen clarity in direct sunlight. The TAG GD700 rugged Windows® tablet offers advanced fingerprint reading and encryption options.
The tablet is suitable for a wide range of deployments. Made tough with a solid base to accommodate a variety of building blocks that make it a versatile and highly configurable tool for mobile secure data capture.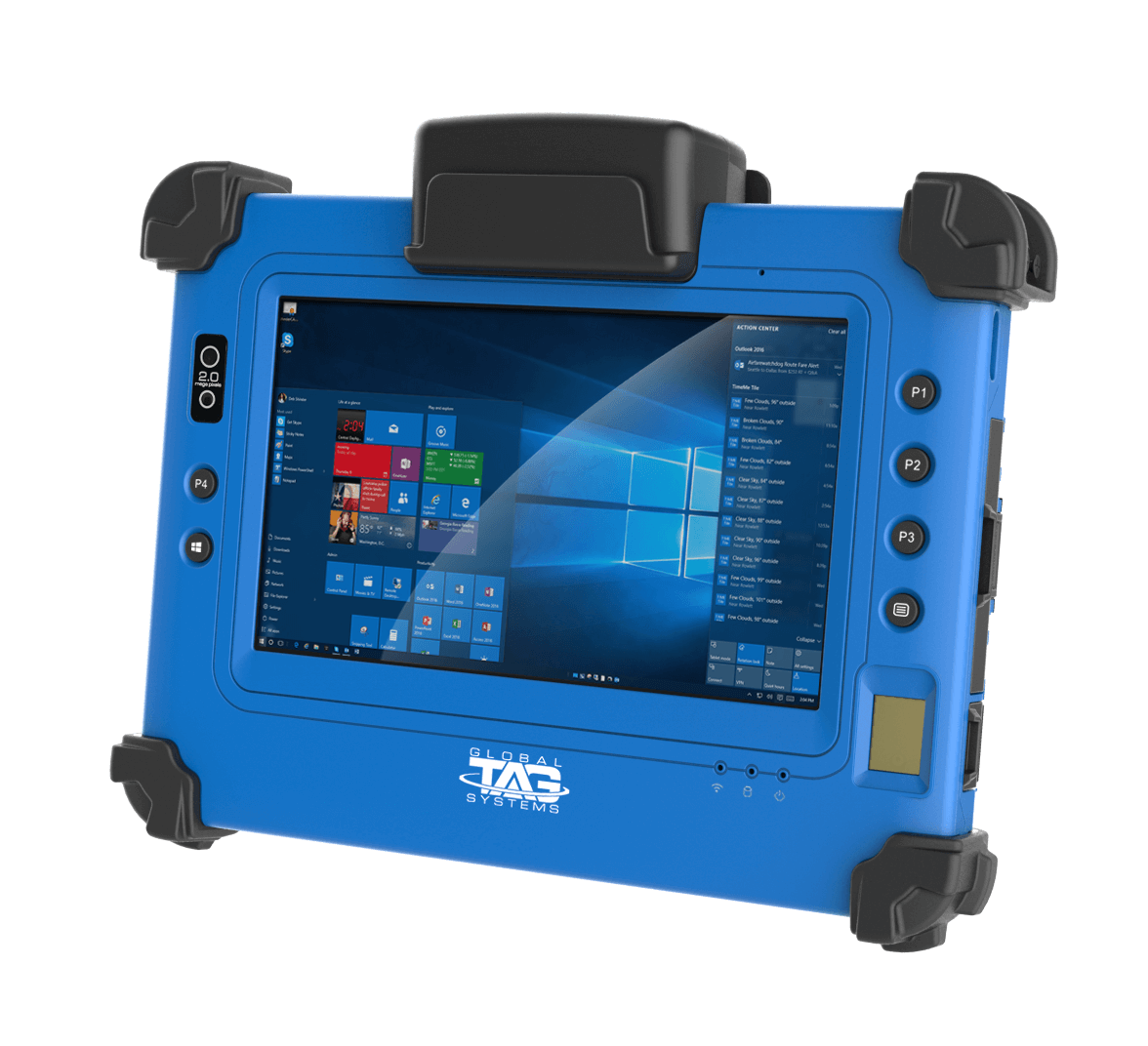 Features and Information
With options like GPS, camera, Ethernet, SSD Drive, Wi-Fi, Bluetooth®, and optional Band 14, the tablet is a tool for any job needing dependable performance in the field of work.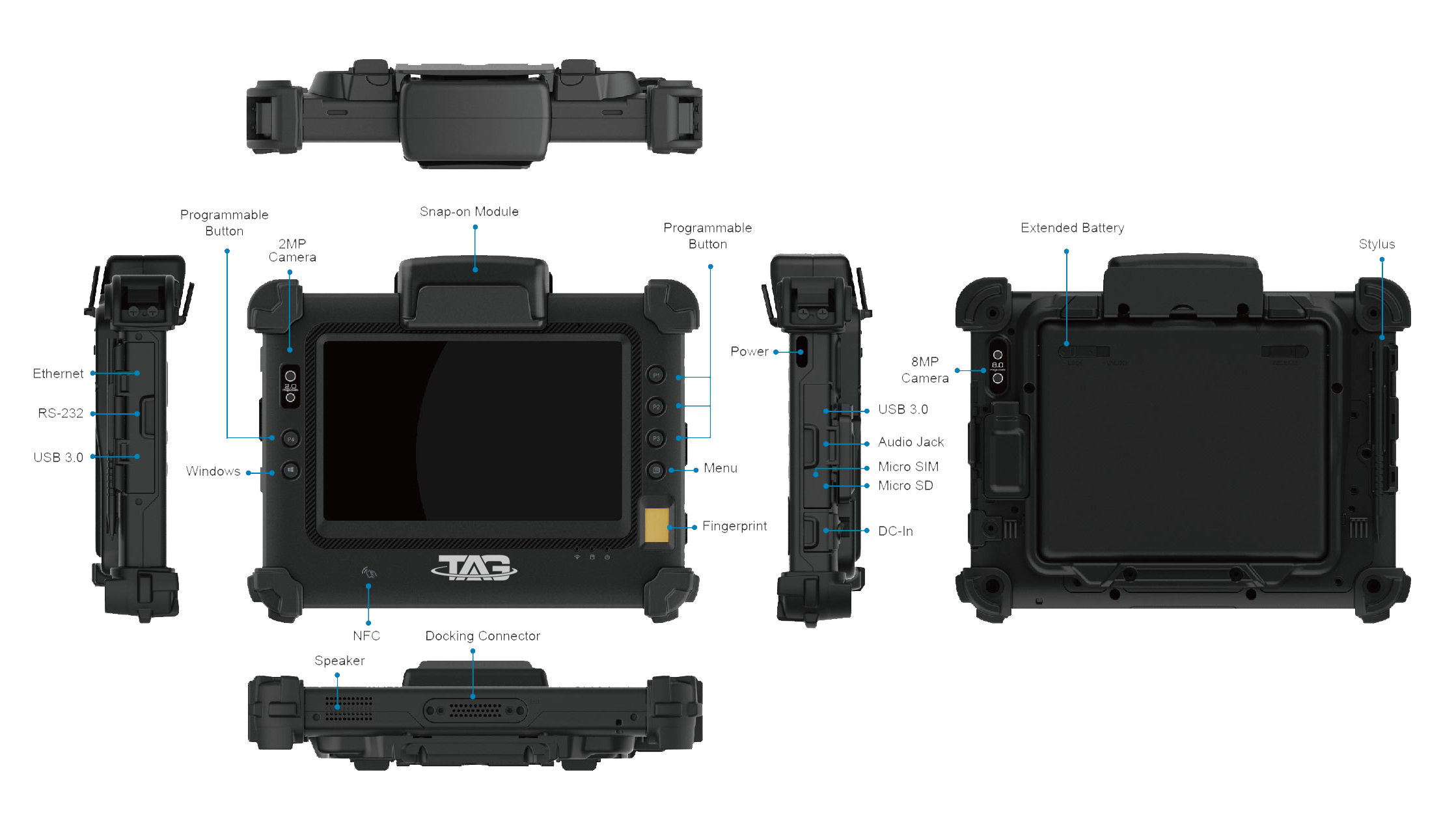 Durability Features
IP65 compliant – 5 foot drop
MIL-STD 810G
Operating temperature: -20ºC (-4ºF) to 50ºC (122ºF)
Storage temperature: -30ºC (-22ºF) to 70ºC (158ºF)
Software
Latest Microsoft Windows® Software Operating System
Adobe Reader
Fingerprint manager application
Onscreen configuration and calibration
Wireless
WLAN: Wi-Fi
Bluetooth® V4.0
WWAN (optional): 4G LTE
CPU
Intel® Celeron® Processor N2930
Memory
RAM: DDR3L@ 1600 MHz 4GB (optional: 8GB)
Storage: M.2 SSD 128GB (optional: 256GB)
Display
7-inch LED Backlight, 1024(W) x 600(H)
Multiple capacitive touch screen, sunlight – viewable LCD
Dimensions
  225 mm (8.86″) x 27 mm (1.06″) x 168 mm (6.61″)
Weight
Depending on configuration approximate 950Kg / 2.09Lbs
I/O Interface Options
Docking connector: 32-pin
(1) DC-IN Jack
(1) Micro SIM Card Slot
(1) MicroSD Slot
(1) Audio Jack: headphone / microphone combo
(2) USB 3.0: Type A
(1) RS-232
(1) Ethernet
Data Collection
Camera: Front (2.o mega-pixels), Rear (8.0 mega-pixels with LED Auxiliary light and auto-focus)
GNSS
NFC: Frequency 13.56 MHz
Fingerprint Reader: optional, capacitance type, 508 dpi resolution
MSR & 2D Barcode reader: optional
MRZ (Machine-Readable Zone) Reader: optional
Power Supply
Universal AC 100V ~ 240V, 47 ~ 63Hz input: 19V, 3.16A output, 60W
Internal battery battery, 1900 mAh
Optional external battery, 5000 mAh
8 hour battery life with external battery
Security
Password security: Pre-boot Supervisor, TPM 2.0
Fingerprint reader (optional)
Computrace BIOS software hooks (optional)
Warranty
Desktop Docking Station
The Desktop Docking Station is an industrial protective docking station. It has I/O ports and USB ports with LED power indicator, as well as Ethernet for connectivity. A keyboard can be connected for desktop computing.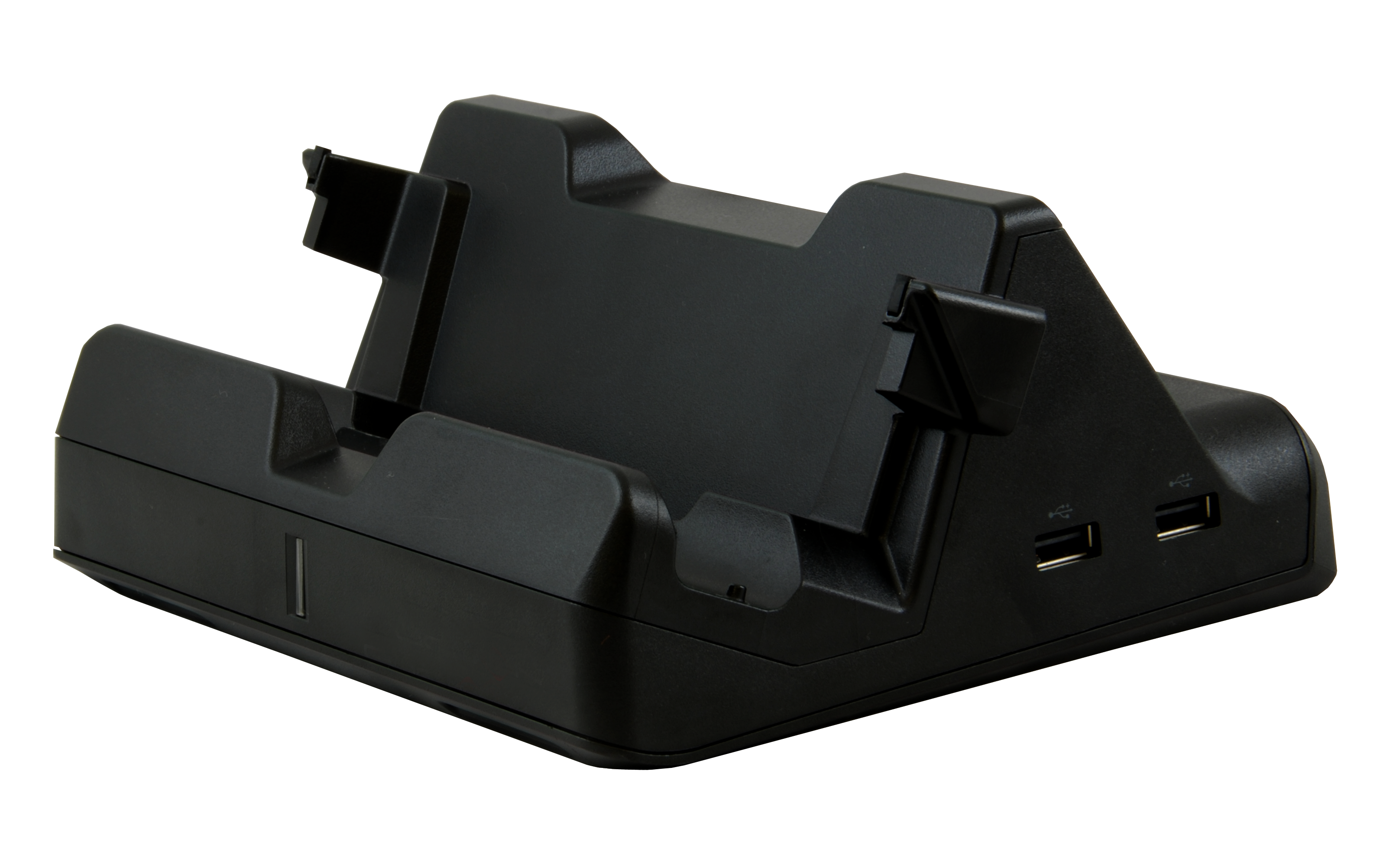 Vehicle Docking Station
The Vehicle Docking Station is every bit as rugged as the tablet is. It has speakers, LED power indicator, RF pass-through connector, I/O ports, and ACC power harness. A cigarette lighter kit is also available from TAG Global Systems. The standard four-hole pattern allows the docking station to be easily mounted in vehicles, forklifts, and carts. The dock has a locking mechanism to keep the tablet safe.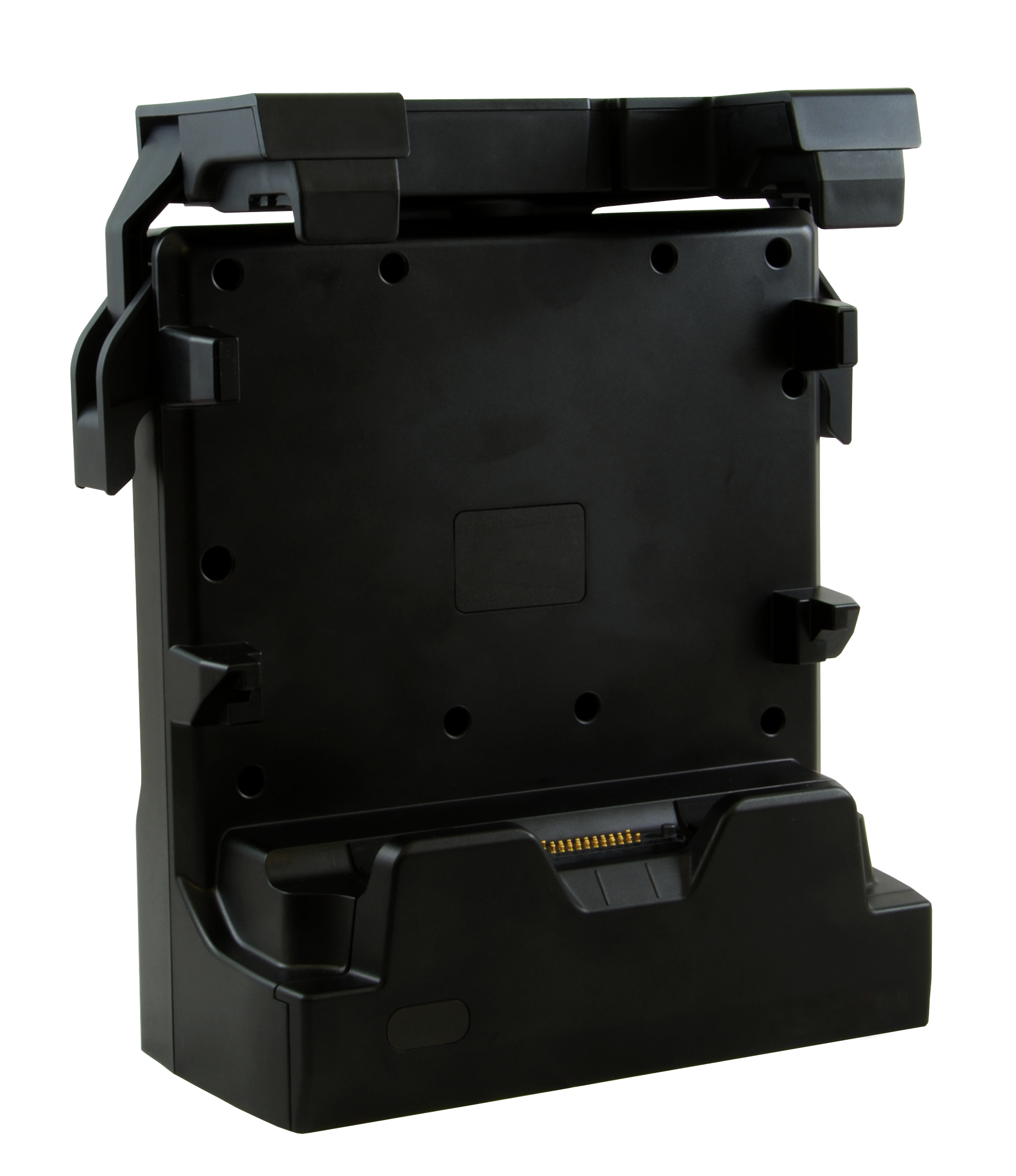 MRZ Reader
The Machine-Readable-Zone Reader is used with documents such as passports, drivers licenses, ID cards, and travel papers. The snap-on reader has its own CPU and optics, it's no drag on the tablet processor. When attached to the tablet the total test unit weighed in at 2.45 pounds.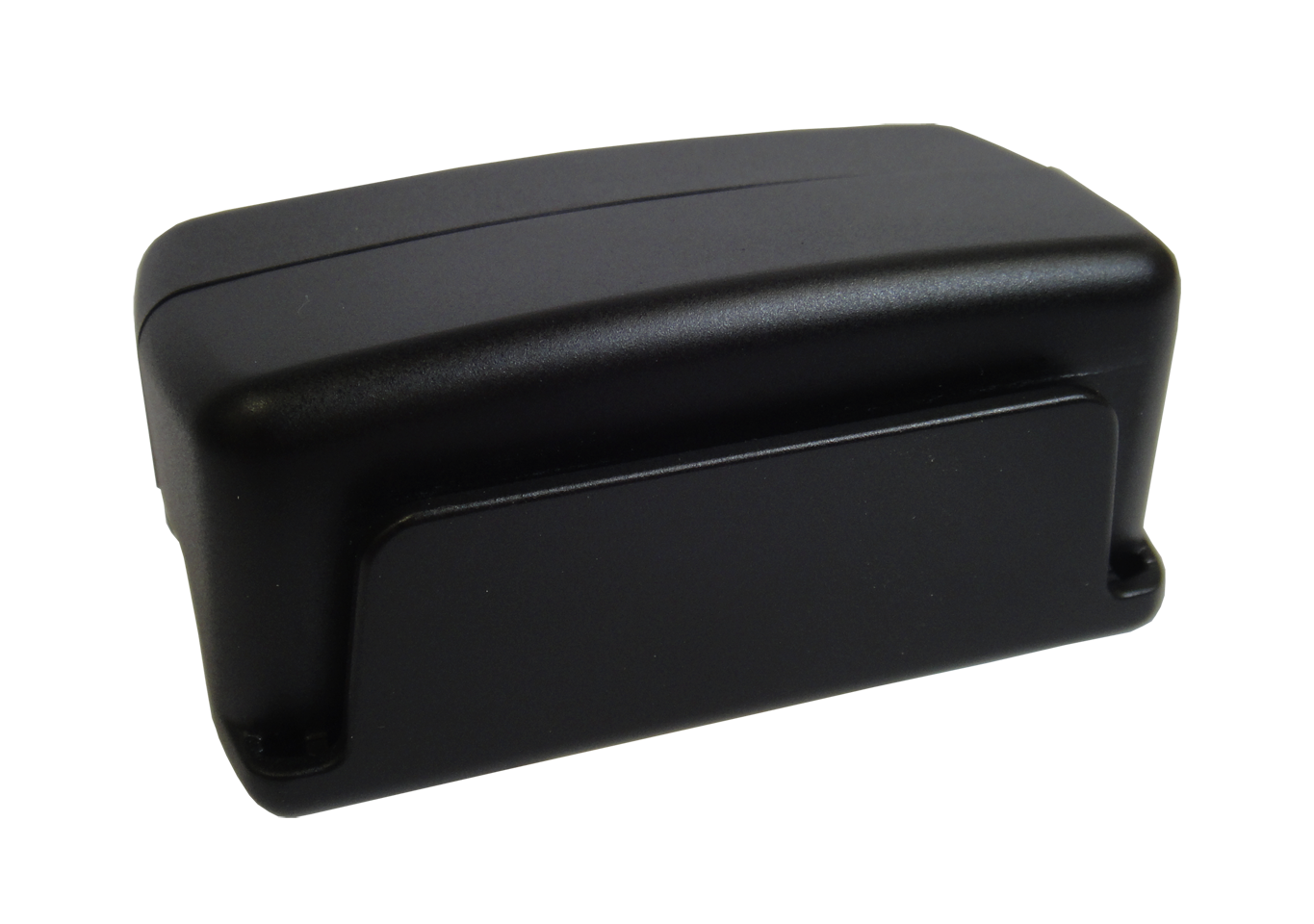 MSR with 2D Barcode Reader
The Snap-On Magnetic Strip Reader and 2D Barcode Reader is capable of reading and storing data on the go.When attached to the tablet the total test unit weighed in at 2.45 pounds.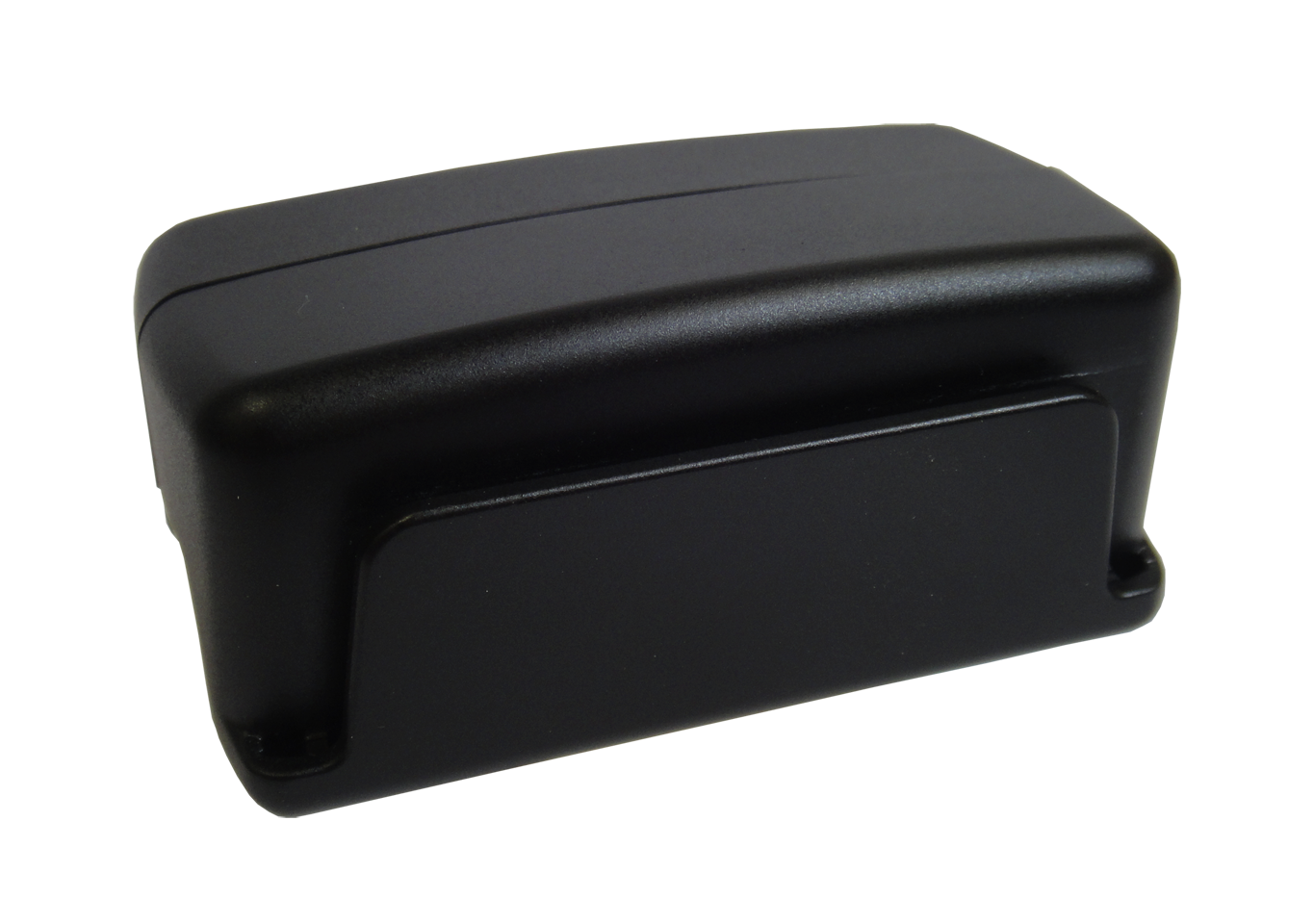 Extended Battery
The Extended Battery is a 4200 mAh Lithium Ion battery. This optional accessory will give you up to 13 hours of device use.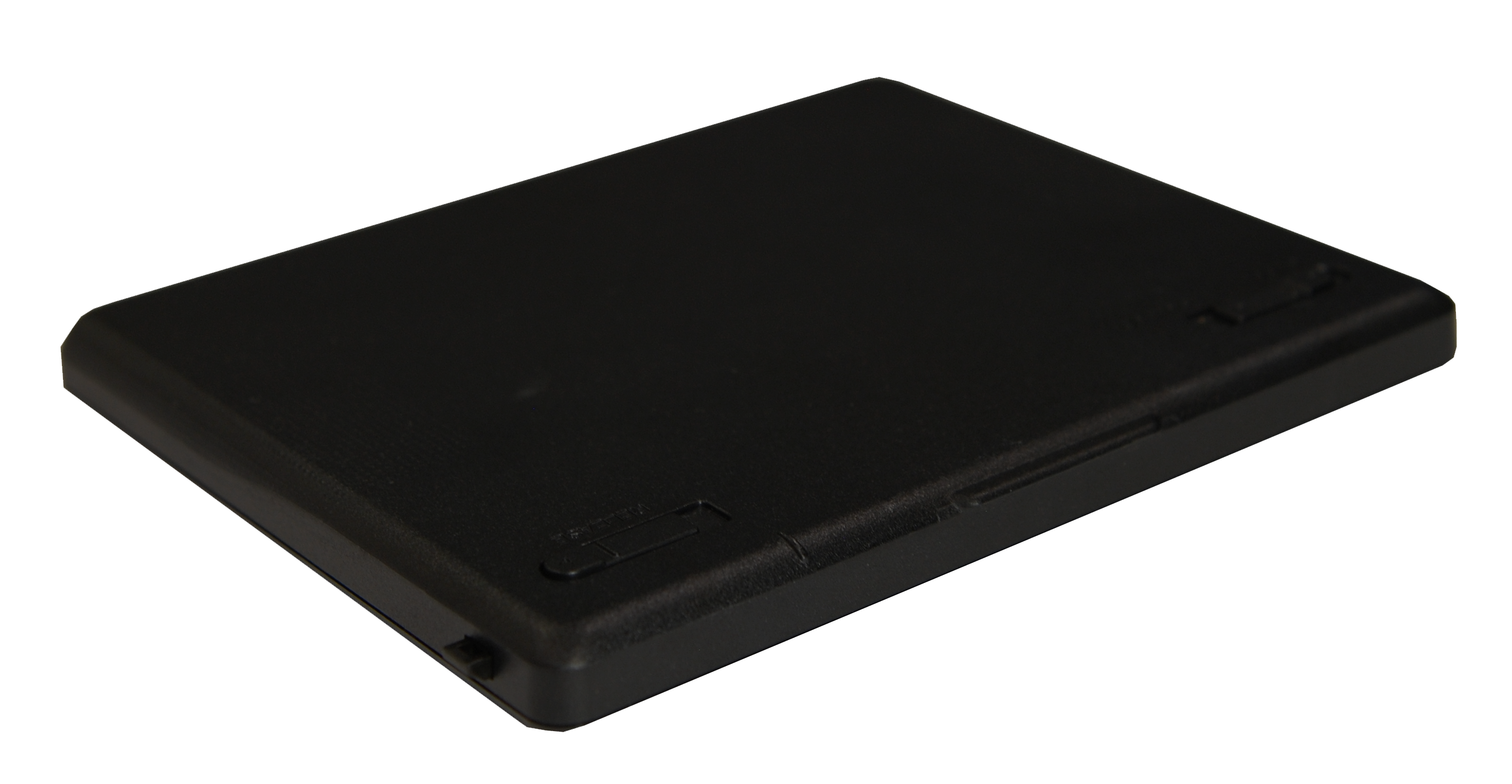 Battery Charger
The Battery Charger is an external bay to charge additional batteries so that you can have a full day of performance. The small footprint is a space saver and economical. The charger has LED indicators for battery charge status.
More Accessories Listed Here