The latest Windows® IP65 tablet is equipped with new features and multi-functional inputs for stationary and mobile applications. It includes long battery life, no gap communication, unrivaled viewability, and superb powerful display.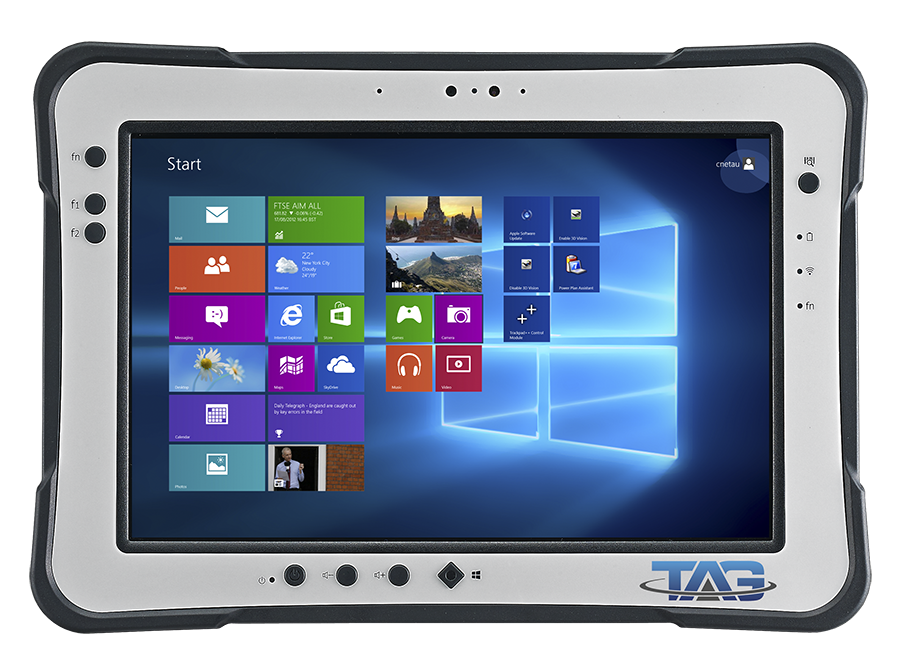 The TAG GD3030 comes standard with GPS, Wi-Fi, Bluetooth®, the latest Microsoft Windows® Operating System, RS232, front and rear cameras, 4GB or 8GB of memory. It has optional 4G LTE, Smart card reader, bar code reader, NFC, Band 14, and mag stripe reader.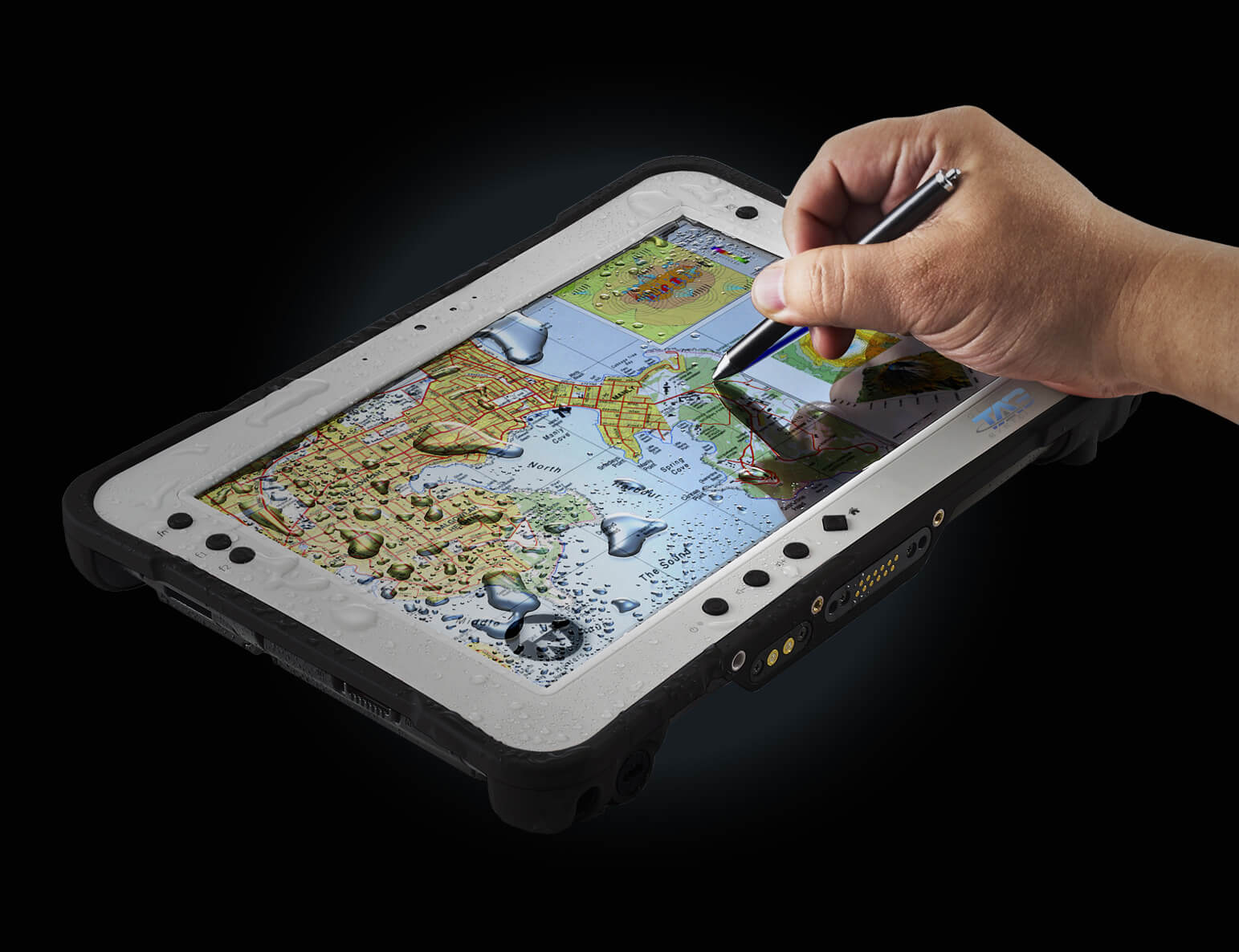 Features and Information
The rugged tablet provides Public Safety and Field Services with a mobile hardware solution that enables data to be captured and processed at the scene instantly.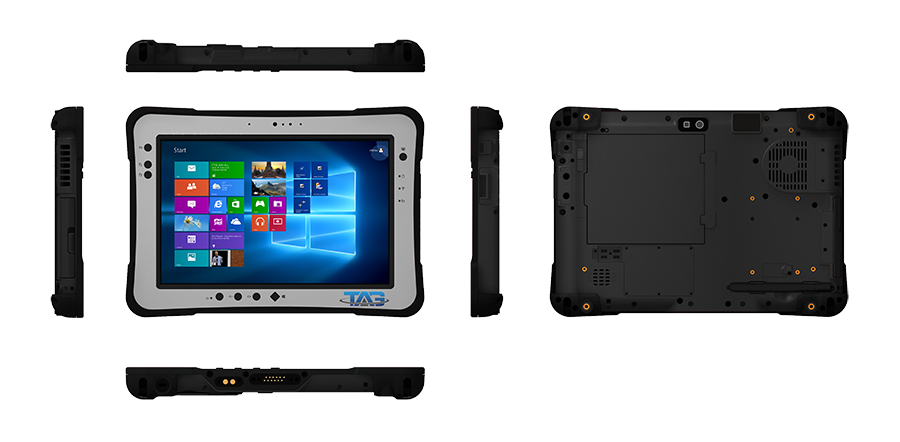 Rugged
The TAG GD3030 rugged design is built for all types of environments, so your data is protected against failure in critical emergency situations. Paired with our extensive vehicle mounting and docking options, TAG GD3030 rugged tablets are fully equipped to boost efficiency in critical circumstances.
IP65 Rated
The TAG GD3030 is designed with rugged components and is certified to protect the tablet from dust, and liquid intrusion. It is manufactured to withstand vibrations, extreme temperatures, and shock. Although not submersible, it is protected against water projected from a nozzle.
Durability Features
IP65 compliant – MIL-STD 810G, 5 foot drop resistant
Operating temperature : -20° C to +60° C
Software
5th generation Intel® Core™ i5 processor 5350U vPro™* 1.8 GHz
Operating System (option) Microsoft Windows™ 10
8GB DDR3L; 128GB mSATA SSD (option 256GB)
RF
802.11 a/b/g/n/ac Bluetooth® V4.0, 4G LTE GPS
I/O Interface
USB 3.0 type A x 1; Gigabit Ethernet (RJ-45 ) x 1; RS-232 x 1 (option for USB 2.0 type A)
Micro SD slot x 1, Micro SIM slot x 1, Micro HDMI x 1
Audio jack x 1; speaker & microphone
Dual RF pass-through connector for WLAN, GNSS, WWAN
12-pin docking connector x 1
Display
10.1″ 1920 x 1200 WUXGA; sunlight readable
10-point capacitive touch supports glove touch, water rejection, palm rejection, 2mm hard tip stylus
Gorilla Glass3; optional Digitizer
Data Capture
2D barcode reader (option)
NFC (snap-on, by request)
Smart card reader – CAC (snap-on, by request)
Magnetic stripe reader (snap-on, by request)
Webcam
2MP, 8MP AF with LED flash
Security
Password security: Pre-boot Supervisor, TPM v1.2
Fingerprint reader (optional)
Computrace BIOS software hooks (optional)
Battery
Standard : 4500 mAh, hot swappable; battery operation* : 6 hours
Extended (option) : 9000 mAh, hot swappable; battery operation* : 13 hours
Communications
802.11 b/g/n WLAN module
Bluetooth class 2, V2.0 + EDR
Internal: 4G LTE
Band 14
Expansion Slots
SD card slot
SIM card slot
Application Buttons
(1) Power button
(1) Enter key button
(1) Software keyboard button
(1) Mode button
(2) Barcode or camera switch buttons
(3) Function key button
Accessories
2M pixel Camera (standard)
GPS (standard)
1D / 2D barcode scanner (optional)
MSR track 1 + 2 + 3 magnetic swipe card reader (optional)
Warranty
Desktop Docking Station
The Desk-top Docking Station has I/O ports and USB ports with LED power indicator, as well as, Ethernet for connectivity. A keyboard can be connected for desktop computer.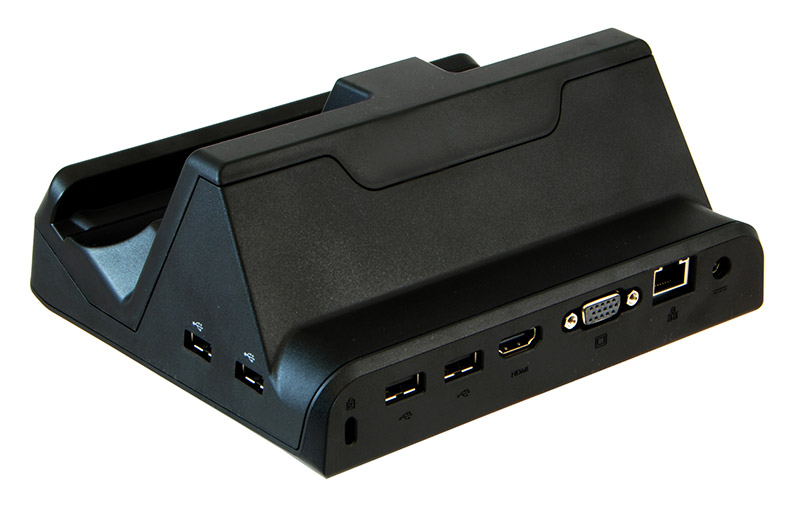 Vehicle Docking Station
The Vehicle Docking Station is every bit as rugged as the tablet is. It has speakers, LED power indicator, RF pass-through connector, I/O ports, and ACC power harness. A cigarette lighter kit is also available from TAG Global Systems. The standard four-hole pattern allows the docking station to be easily mounted in vehicles, forklifts, and carts.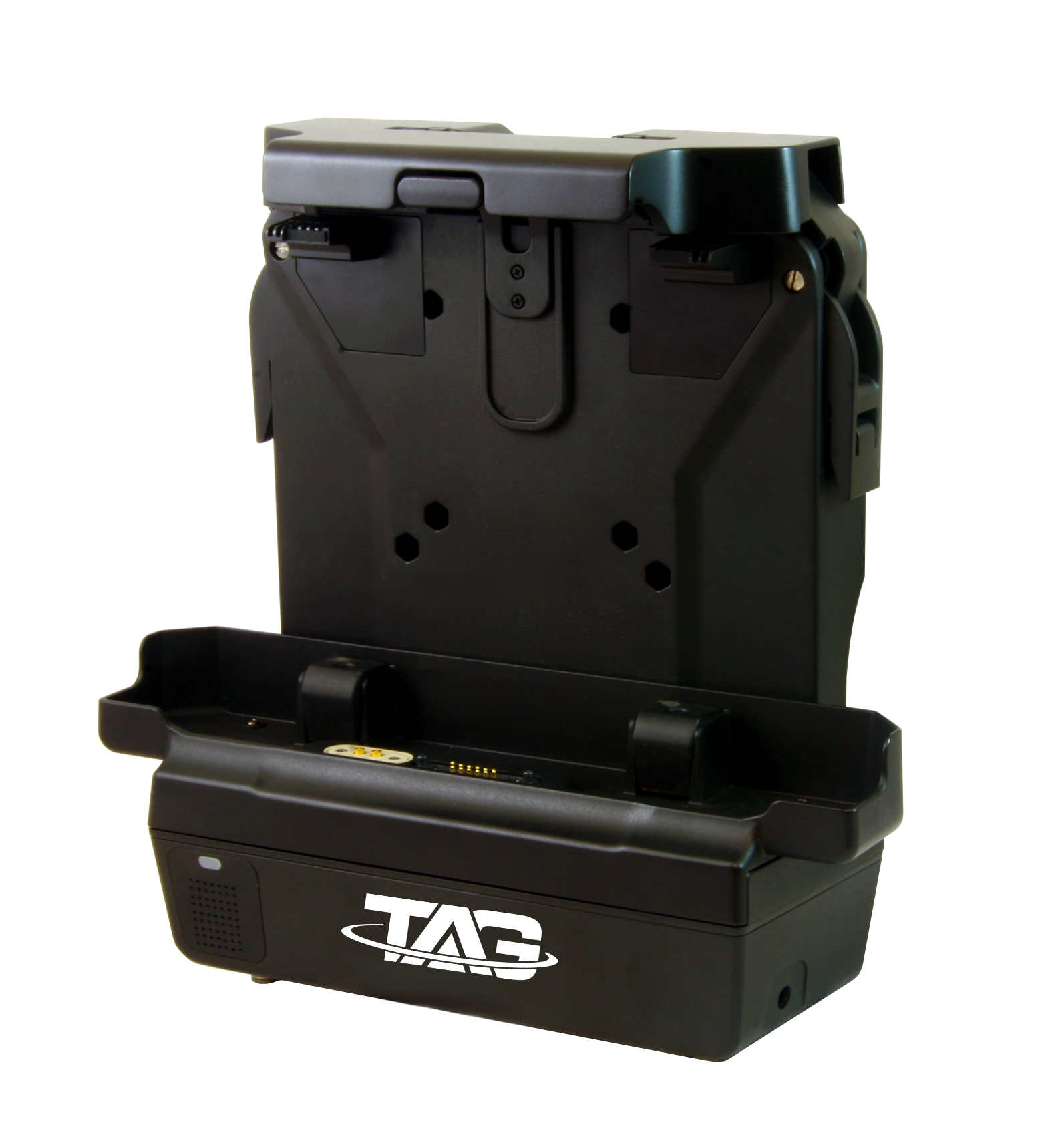 Dual Battery Charger
The Dual Battery Charger has Power LED with DC in-jack. Having a spare battery fully charged and ready to go will make sure your tablet is always powered. The charger can simultaneously charge the standard or extended battery.
More Accessories Listed Here