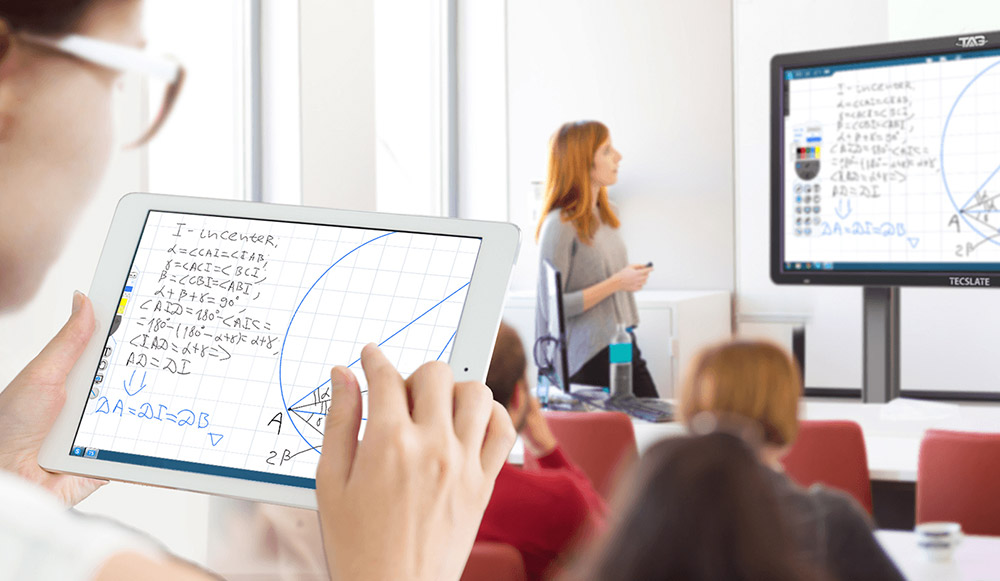 The TAG TECSLATE™ enables wireless sharing of videos, music, photos, web pages, and many types of documents from your phone/tablet/laptop.
The device comes with TECSLATE Pro Interactive whiteboard software.
"We use the TAG TECSLATE tablet in design and brainstorming sessions. The size of the tablet is impressive and the resolution is great! I consider the TAG TECSLATE a great asset to my design team, and I would recommend it to anybody working in the design field."
Anthony Iacavone, Stephen Gould Corp.