TAG Global Systems introduces the TAG GD700 rugged tablet
AUGUST 15, 2017 – PEMBROKE, MA – TAG Global Systems (TAG) understands technology and strives to provide cutting edge, state of the art products that push the boundaries of conventional thinking. TAG announces the new release of the TAG GD700 rugged tablet – a 7-inch IP65, designed to be ready for always-connected duty. 
The TAG GD700 is versatile, expandable, and suitable for a wide range of deployments. The tablet has advanced security, and the availability of numerous data collection options, including an MRZ + MSR reader. The TAG GD700 tablet also offers advanced fingerprint reading and encryption options.
The device is for those who need a sturdy tablet that can run the latest Windows™ software operating system in a package that's larger than any hand-held, but smaller and handier than a full-size tablet.
"We wanted to deliver a smaller tablet that is as rugged as our larger tablets that can withstand harsh elements in the field. The 7-inch tablet is designed with flexibility and security in mind. It is versatile with accessories and peripherals to meet any industry needs." – said Dov Koplovsky, Owner and CEO of TAG Global Systems.
The rugged design is built for all types of environments so your data is protected against failure in critical emergency situations. Some of the desired features:
Native RS232 Port
Ethernet Port
NFC (near frequency communication)
Fingerprint Reader
MSR & 2D Bar Code Scanner (optional)
MRZ Reader (optional)
Built in 4G LTE, Bluetooth®, Wi-Fi
The TAG GD700 is not limited to any one market. Made tough with a solid base to accommodate a variety of building blocks that make it a versatile and highly configurable tool for mobile data capture.
Learn more about the TAG GD700 rugged tablet at www.TAGGlobalSystems.com.
Desktop Docking Station
The Desktop Docking Station is an industrial protective docking station. It has I/O ports and USB ports with LED power, as well as Ethernet for connectivity. A keyboard can be connected for desktop computing.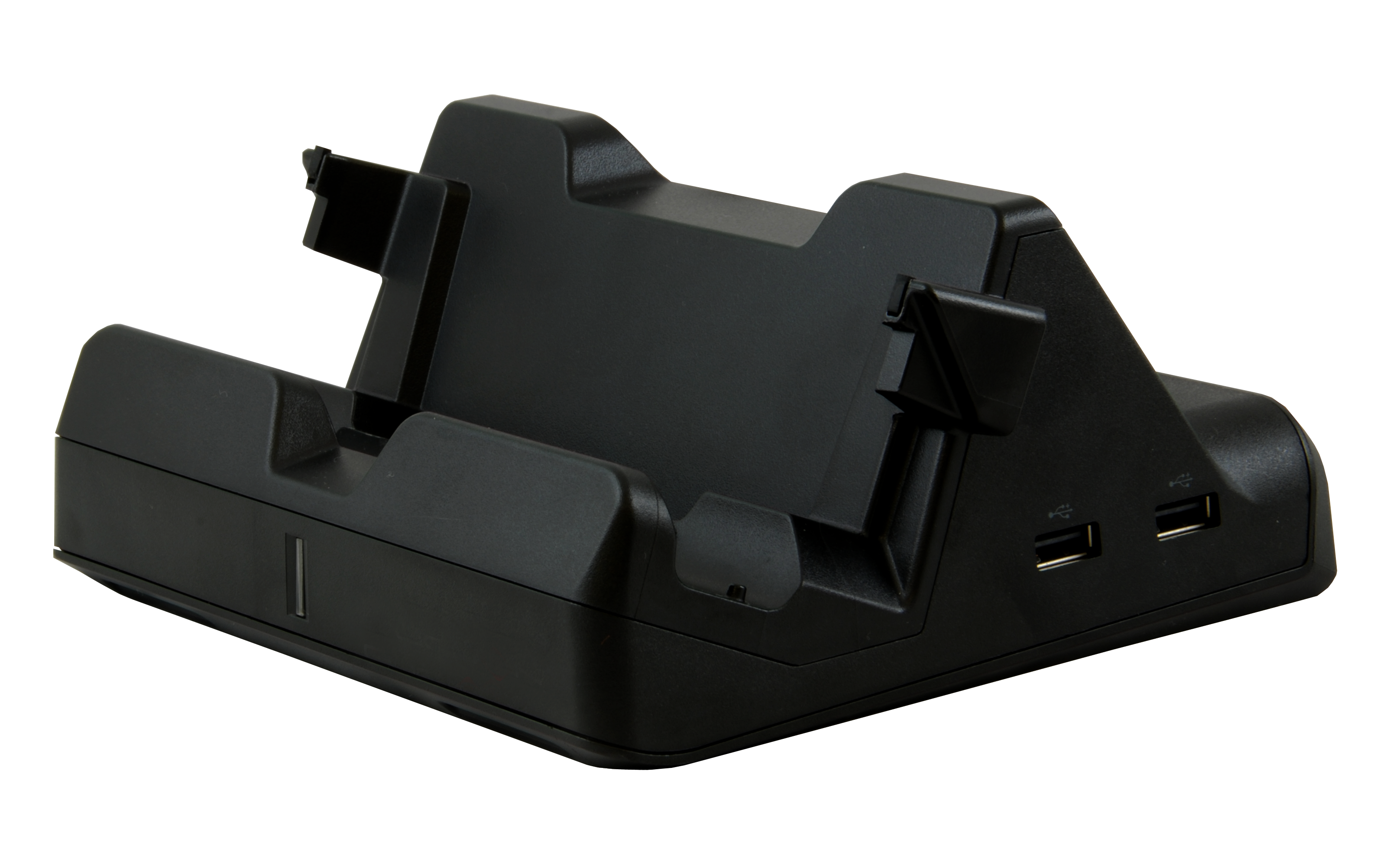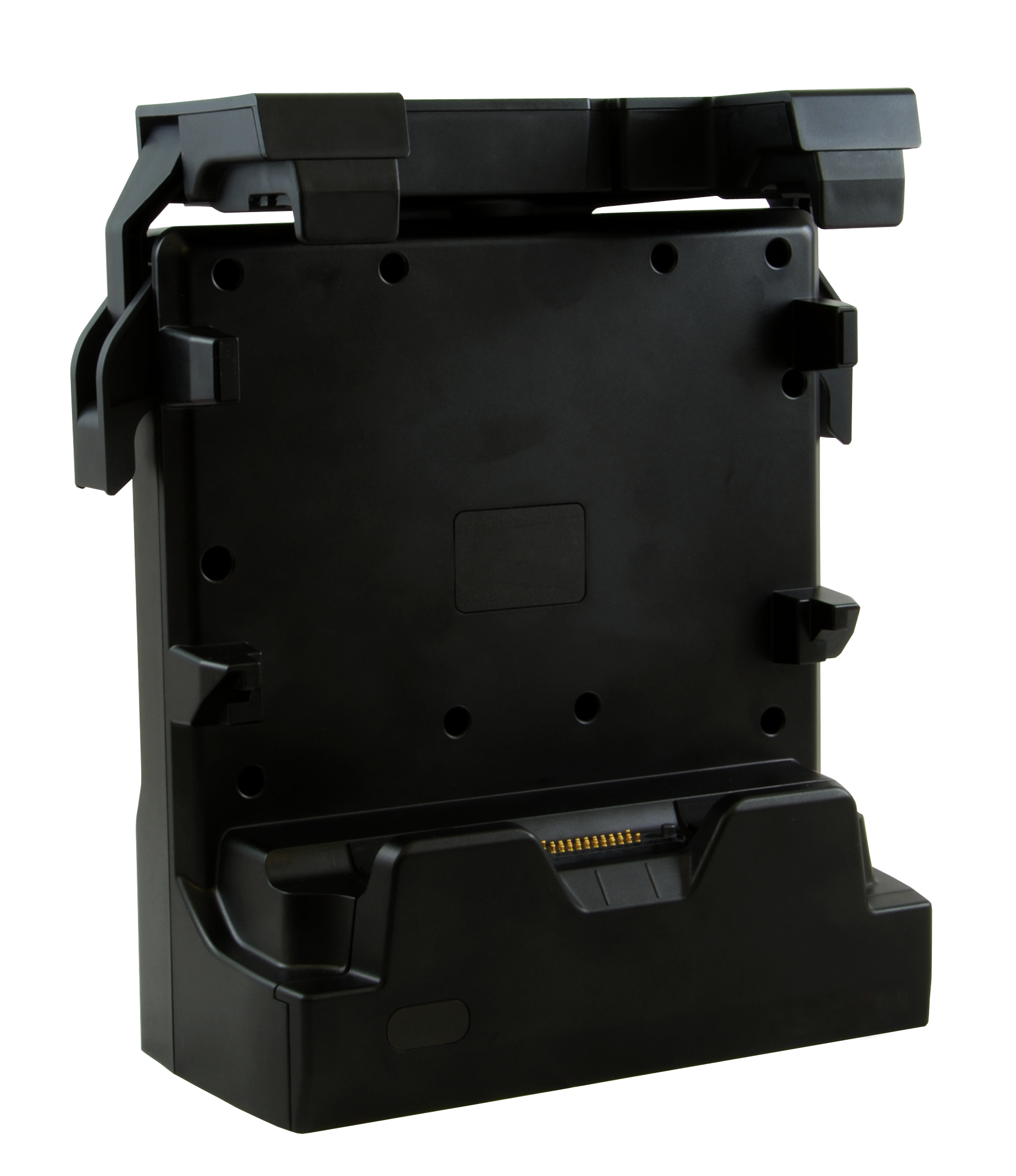 Vehicle Docking Station
The Vehicle Docking Station is every bit as rugged as the tablet is. It has speakers, LED connection, RF pass-through connector, I/O ports, ACC power kit, and cigarette lighter kit available from TAG Global Systems. The four-hole pattern allows the docking station to be easily mounted in vehicles, forklifts, and carts. The dock has a locking mechanism to keep the tablet safe.
MRZ Reader
The Machine-Readable-Zone Reader is used with documents such as passports, drivers licenses, ID cards, and travel papers. The snap-on reader has its own CPU and optics, it's no drag on the tablet processor. When attached to the tablet the total test unit weighed in at 2.45 pounds.
MSR & 2D Barcode Reader
The Snap-On Magnetic Strip Reader and 2D Barcode Reader is capable of reading and storing data on the go. When attached to the tablet the total test unit weighed in at 2.45 pounds.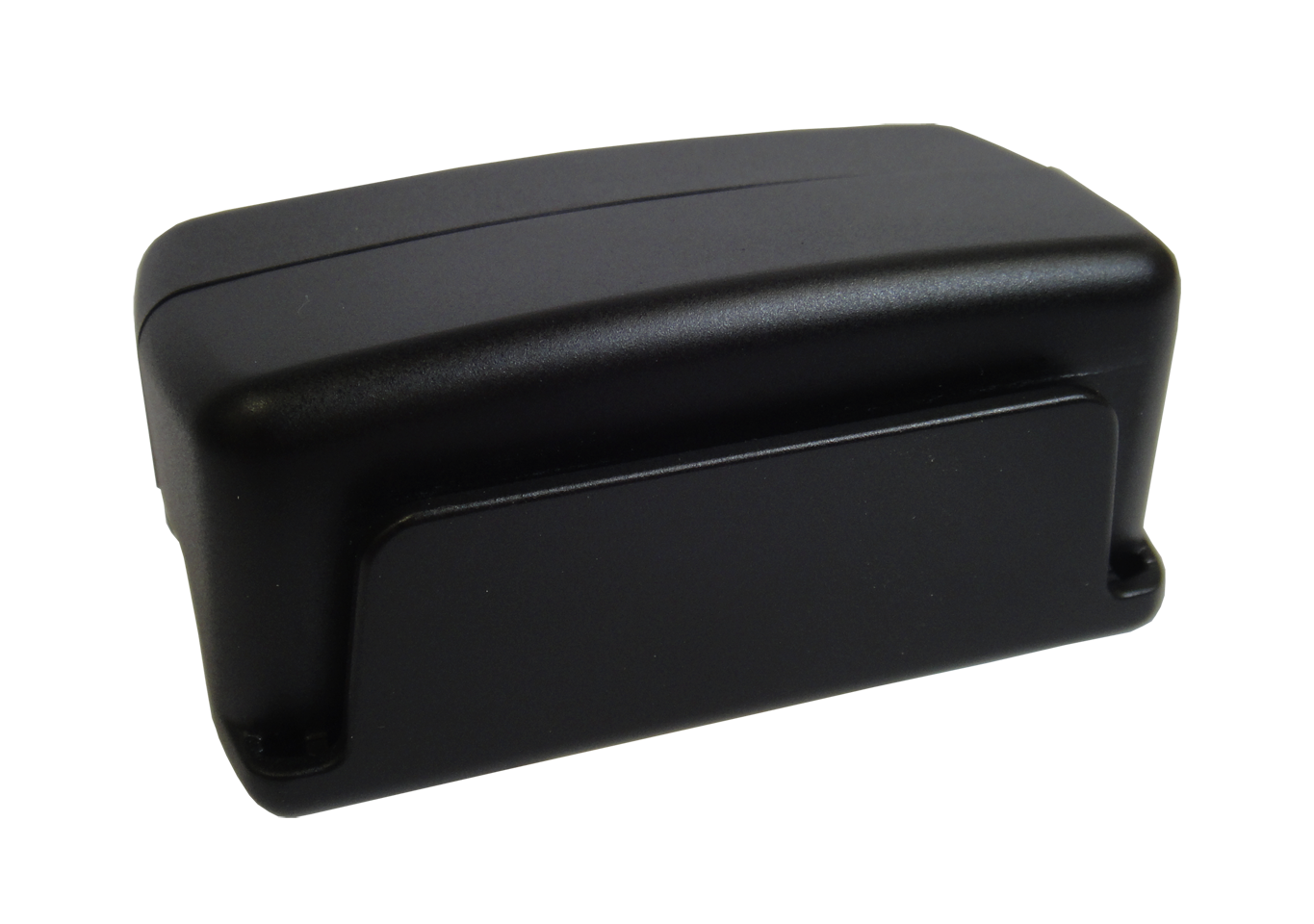 Battery Charger
The Battery Charger is an external bay to charge additional batteries so that you can have a full day of performance. The small footprint is a space saver and economical. The charger has LED indicators for battery charge status.
Extended Battery
The Extended Battery is 31.1 watt-hours Li-ion battery. This optional accessory will give a combination when used of 52.6 watt-hours to the device.