Can a rugged tablet solve your field service challenges?
TAG's Sales Account Manager, Penny Chappell, said it best in her latest LinkedIn article, "What if you could provide your team with a mobile device that allows them to maximize productivity while staying within budget? At TAG Global Systems we have heard your challenges and proudly offer the solution you've been looking for: the TAG GD3030 IP65 rated tablet with all the ports and inputs your team needs." There is something to be said when a tablet is convenient, reliable, durable, and cost effective to give a complete solution for your field technology needs. Don't let unreliable hardware in the field slow you down. Read Penny's full article, click HERE.
The TAG GD3030 tablet is mounted to a Push/Pull cart for picking orders in a warehouse. The mount comes in different sizes to accommodate different diameter rails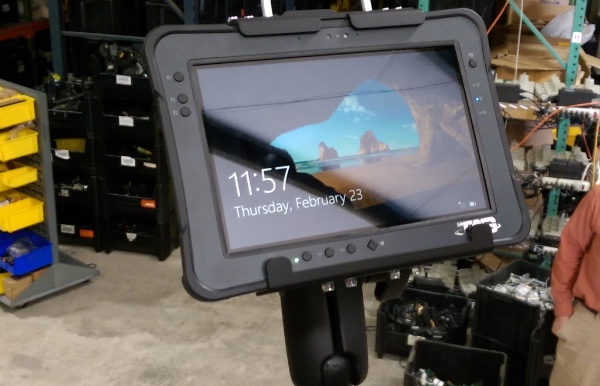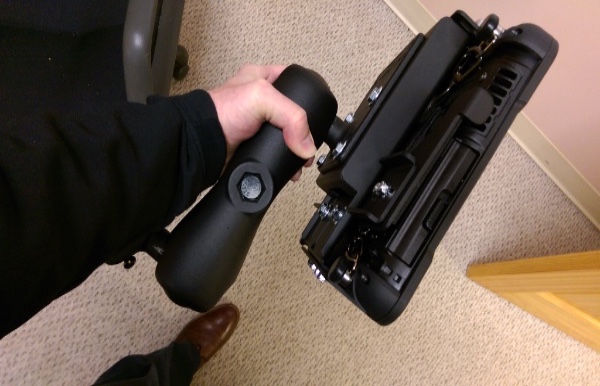 The Mount system includes a VESA style mount that is attached to the TAG GD3030 Vehicle Docking Station. A solid Rugged Solution.
The TAG GD3030 is pictured using a Bluetooth® Ring Scanner (wearable), thats connected via Bluetooth®. It allow employees to pick orders with two hands and place on the cart.