2019 OACP Annual Training Conference & Exhibitor Showcase
June 24-27th, Choctaw Casino and Resort in Durant, OK
 TAG Global Systems is looking forward to attending one of the largest exhibits for public safety in Oklahoma – OACP 2019 Annual Training Conference. The 43rd OACP Annual Training Conference & Exhibitor Showcase will be held at the Choctaw Casino and Resort. The Choctaw Conference center will host the event. Event dates are Monday, June 24, 2019, through Thursday, June 27, 2019.
We have clients that are association members and hold active leadership positions. Our Director of Sales resides in Oklahoma and takes pride in supporting local law enforcement. "I'm looking forward to the opportunity to speak at the event about TAG Global Systems and the hardware solutions we provide for public safety" – said Jim Carman, Director of Sales for TAG Global Systems.
The Exhibitor Showcase Trade Show will be held all day Tuesday, June 25th from the hours of 8:00 AM until 4:00 PM. This event is free to attend for all staff. This is an excellent opportunity for all First Responders, Mayors, City Managers, Purchasing Managers, and other related administrative staff to see all the new innovative products and services available for public safety.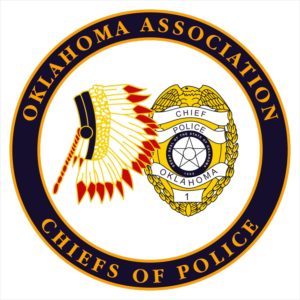 More about OACP:
OACP is the largest law enforcement executive and administrative association in Oklahoma. Our members come from many facets of professional agencies and departments throughout the state. The Oklahoma Association of Chiefs of Police has a strong objective of goals that are to foster strong ethical standards and a commitment of professional conduct in law enforcement through education, professional training, communications and improving laws that protect the citizens of communities throughout Oklahoma.
The greatest benefit of the organization is the ability of all law enforcement to a network through various channels of services, resources, committees, other agencies and model policies through a vast network of other agencies with the same goals in mind.
Connect with Jim Carman on LinkedIn and follow TAG Global Systems on LinkedIn – We look forward to extending our network to you!